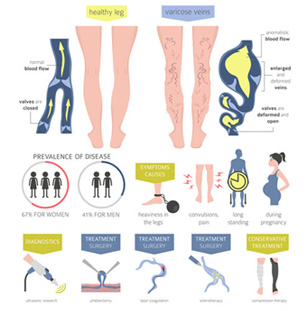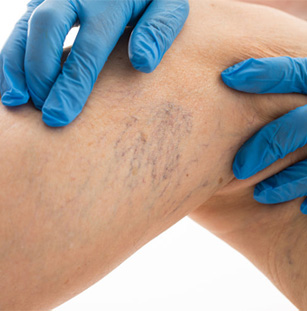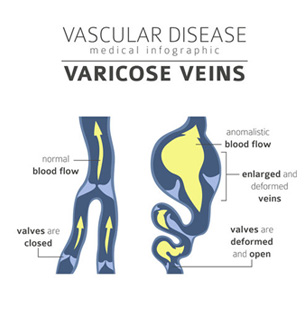 Varicose veins are twisted, enlarged veins. Any superficial vein may become varicosed, but the veins most commonly affected are those in your legs. That's because standing and walking upright increases the pressure in the veins of your lower body. For many people, varicose veins and spider veins — a common, mild variation of varicose veins — are simply a cosmetic concern. For other people, varicose veins can cause aching pain and discomfort. Sometimes varicose veins lead to more-serious problems. Spider veins are similar to varicose veins, but they're smaller. Spider veins are found closer to the skin's surface and are often red or blue. Spider veins occur on the legs, but can also be found on the face. They vary in size and often look like a spider's web.

What causes vein problems?
A variety of life events can cause problems in veins, such as pregnancy, a job where you're on your feet a lot and/or wearing heavy gear. Also, vein issues can result from genetic factors. Even without these risk factors, you can develop problems with blood flow in your lower extremities. Almost 1 in 3 people over the age of 45 have some kind of venous disease.

What Are Your Treatment Options?
We always strive to give you the best results possible with the least invasive procedures available. During your initial evaluation, we will review the compression stocking option and other lifestyle changes that may help your legs feel better prior to scheduling any procedure. Based on what you and your physician discuss, you WILL mutually decide on a plan of action!